Latest posts by Cliff Arceneaux (see all)
 Welcome to episode 25!!!
One of my kids favorite songs goes, "The Wise Man Built His House Upon The Rock."
They prefer the Cedarmont Kids version:
Jesus' parable in Matthew 7:24-27 is a favorite in Sunday School because, much like the video, you can have a cool visual lesson with houses crumbling and make a big mess, which kids love.
But is that all there is?
Nope.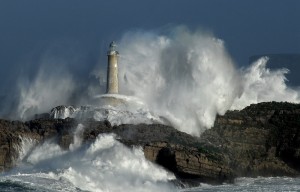 I drag my brother into this week's discussion about foundations.  We discuss the idea that sometimes, it can be really hard to tell whether you are on rock, or on sand.
What we say we believe, and what we really and truly believe are on display every day.  What you really believe can be seen in your behaviors towards people, situations, even yourself.
And so I think it is really important to sit down, and really dig into your foundational beliefs.  And do it while things are going "good" in your life.  Because as the song says, the rain will come down, the flood will come up.  And at that point, it can be too late to change anything.
We also talk about my struggles with faith, and how this parable has been and continues to be a help.  It's so important to make sure you are on The Rock.
I hope you like this episode.  If you do, please share a link on your favorite social media platform.  You can also go back and enjoy some of our past episodes.  Share those too while you are at it, please.
Mostly just pray for us over here.  That would be the biggest help of all.
Thanks,
Cliff
Podcast: Play in new window | Download