Latest posts by cliffanddavid (see all)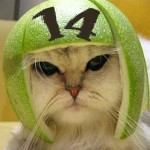 Welcome to Episode 14!!
It's time for another round with Brian Collier to see if the sky is indeed falling.  (It's not)
I hope you enjoyed last episode.  I know I'm still chewing on the idea of the divide between Christians who serve The Church and Christians who serve Jesus.  There is definitely a difference between the two.  (Listen to Episode Thirteen to hear more)
Our conversation keeps flowing along with topics of:
Is it really easier to hide in a cave?
Why you should never name your kid 'Demas'.
Is God grumpy in the morning?
Can The Church serve God and man?
Can a church be popular and holy?  Are the two mutually exclusive?
When is it out of season to preach the gospel?
Please continue to let us know what you think of the show & website.
And if you have any ideas for future topics, you can let us know here or on our Facebook page.
We are going to try something new the next few episodes and not pay Facebook a little extra to push our show links.  If we can use our meager promotion budget and add that to our meager production budget, it will get us one step closer to cranking out one show a week.  So please help us out.  Not by sending money!  Just Share our show links when they drop on any social media outlet you prefer.  That's it.  Hiring skywriters are optional and very cool, but not really cost effective either.
And as always, please Pray for David and me as we try to encourage folks.
Thanks,
Cliff
Podcast: Play in new window | Download