Latest posts by cliffanddavid (see all)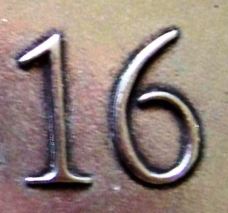 Welcome to Episode Sweet Sixteen!!
We are thrilled to present the first part of our conversation with Sam Williamson from Beliefs of the Heart!!  I have been a fan of his since I read his book, Is Sunday School destroying our kids?  And his blog
is superb.  Smart, funny, piercing without being judgemental.  And grounded in The Word, not in whatever zeitgeist is circulating through the evangelical circles.
In this conversation we touch on
Whether or not Macgyver would make a good missionary?
What is wrong with every single Sunday School story you have ever heard?
And how do you get past the "but"?
Sam was a great guest, and we really enjoyed talking with him.  I am proud to count him as a friend now.  I know you will enjoy this conversation.
As always, please leave us some comments down below.  And on our FaceBook page.  And any other social media site you enjoy.  And please continue to keep us in your prayers.
Enjoy!
Cliff
Podcast: Play in new window | Download